Ladies Bunk Barn 2021 - New Date Confirmed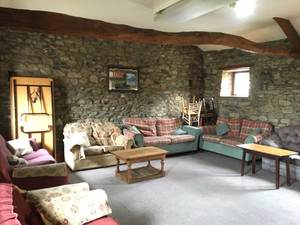 The 2020 Ladies Bunk Barn had to be cancelled but we have now arranged a booking for 2021. It will be a two night stay from Friday 17th September 2021 and leaving the barn on the morning of Sunday 19th September 2021. It is at Stackstead Farm near Ingleton and is limited to 20 places. The cost will be approximately £40.00 (plus food and hire of the swimming pool) depending on how many ladies attend. There are a limited number of spaces still available. Please contact Debbie Kirkbride on kirkrhino@aol.com if you wish to attend. A £20 deposit will be required to secure your place. 
Big Flat Runway Races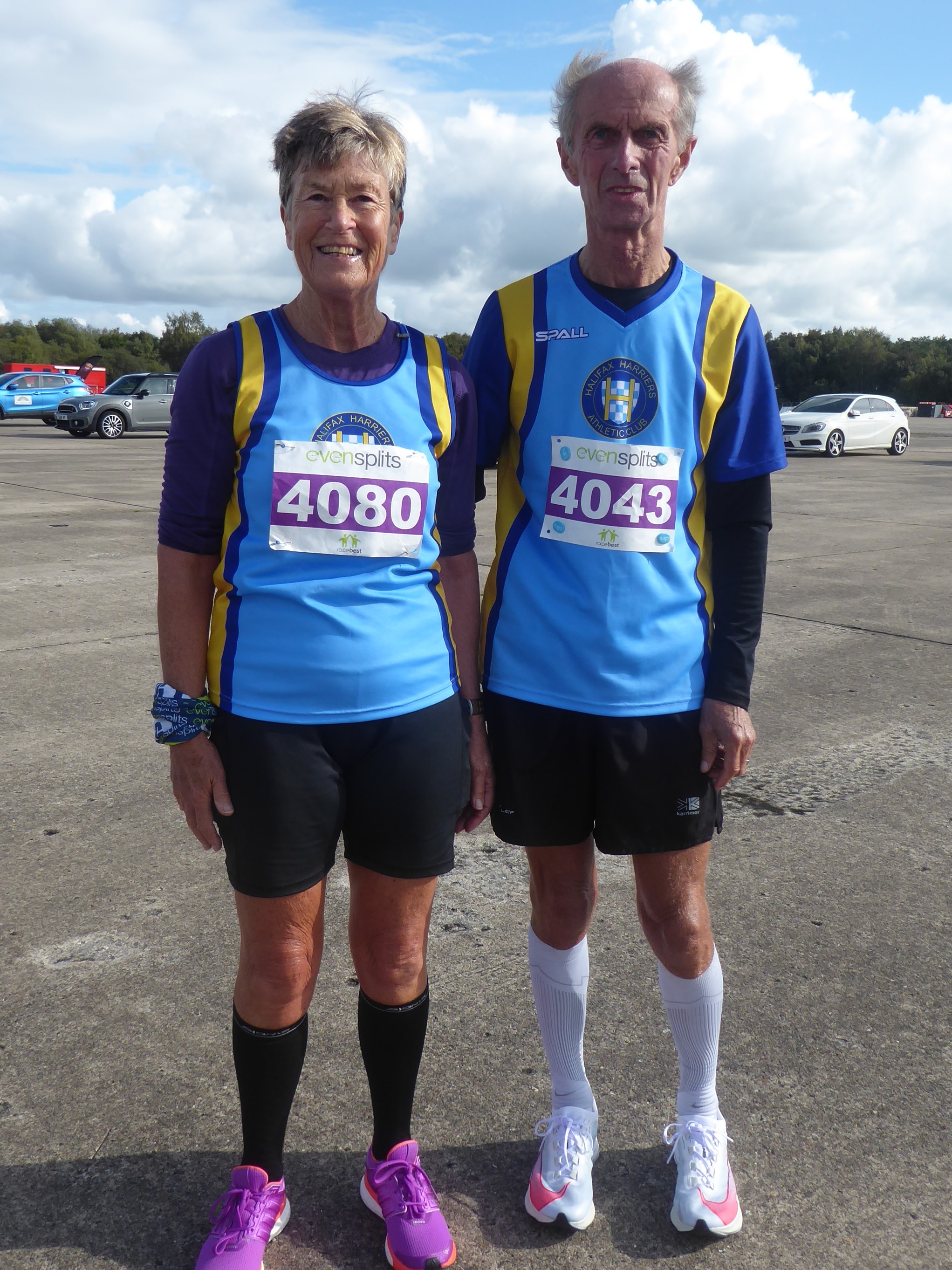 After months of frustration, Halifax Harriers were finally able to get out racing again at the Big Flat Runway Races at Elvington Airfield near York. 
There were five race distances on offer – 5k, 10k, 10 mile, half marathon and a full marathon.  Each race comprised of laps of the airfield, with the marathon doing ten laps.  The event was well organised and fully complied with Covid regulations.
The day itself was mainly dry, but a strong wind made the going very difficult down one side of the airfield.
Halifax Harriers had some excellent results with numerous 1st, 2nd and 3rd place finishers in the various distances.  In the 5k, Will Smith equalled the club record with a time of 16:45 (2nd M45), Sarah Cumber 19:06 (1st F45), Simon Johnson 19:15 (1st M50), Geoff Cumber 22:35 (1st M70).  Other runners in the 5k were Verity Clements 20:02 (PB) and Katie Brook 27:25 (PB).
The 10k saw six runners from Halifax Harriers.  Josh Hall-Brown 35:15, Ben Crowther 35:38, Jack Mosley 44:10, Amy McAllister 47:32 (PB), Ruth Albaya 56:10, John Moore 56:34.
The 10 mile race had three Halifax Harriers take first place in their age groups.  First back was Robert Hick 1:14:06 (M60), Raymond Hall 1:20:00 (M75 and club record), Susan Hall 1:43:32 (F70).
Two members of the club ran the half marathon.  First back was Jessica Dixon in a PB of 1:37:55 (2nd FSen), Paul Hopkinson 1:47:31 (3rd M60).
The full marathon saw James O'Rourke first back in 3:15:47, followed by Tom Paget 3:36:29 and David Ingle 3:49:53 (3rd 55).
Annual Dinner And Senior Presentation Evening Cancelled
Due to the current restrictions on social gatherings, the Harriers Annual Dinner at the Imperial Crown Hotel on Friday 22nd May has had to be cancelled. This event and the Junior Presentation Evening will be re-arranged once the government gives the go ahead for events of this nature. 

Training at Spring Hall remains suspended until further notice. Where possible, athletes and runners at all levels are encouraged to maintain their own personal fitness and keep active during this time, while following government guidelines about safe distance and safe exercise environments.