Races Near And Far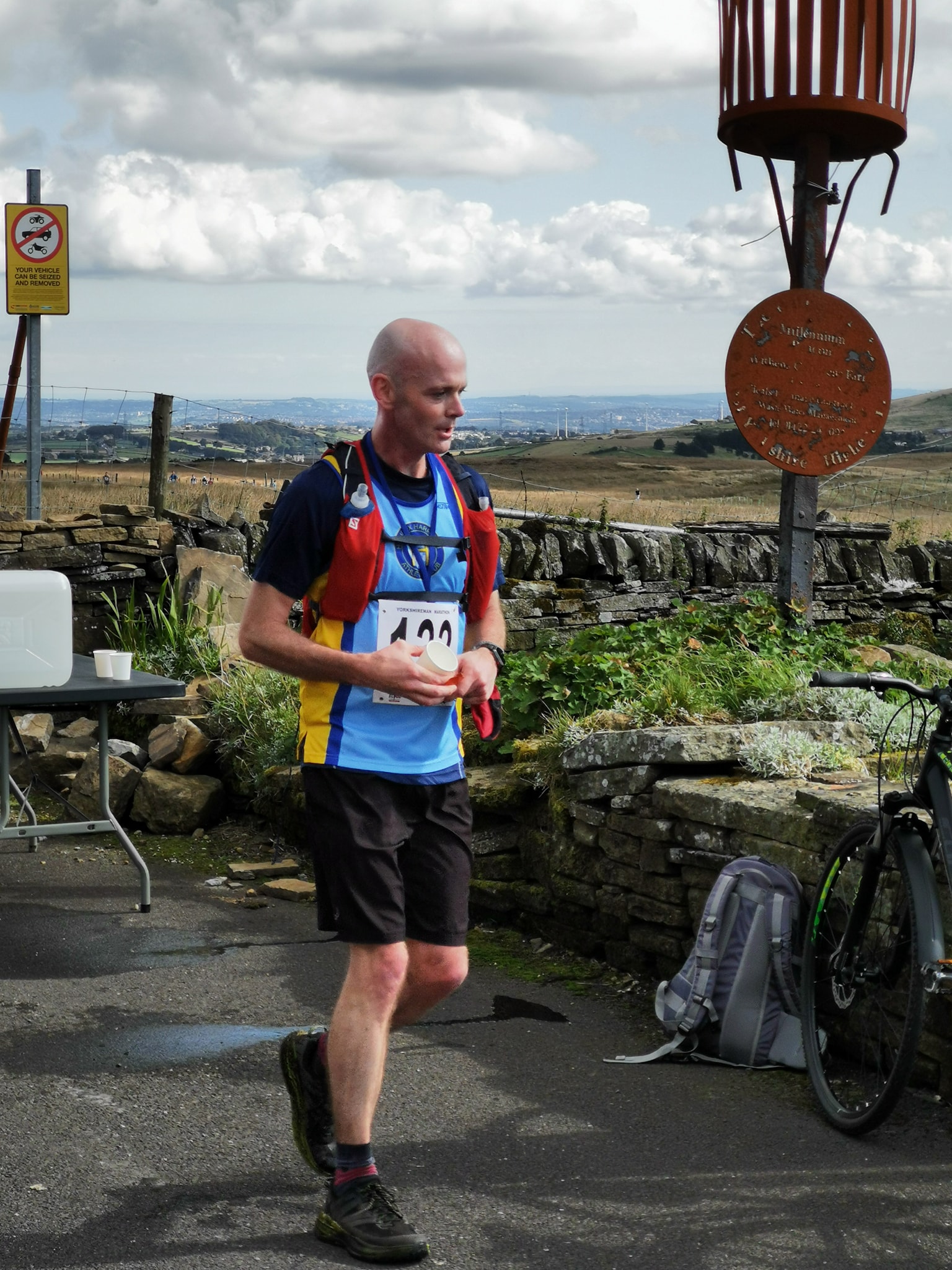 Halifax Harriers had runners out in force at the weekend, both locally and far afield.
At the Yorkshireman Marathon, Will Carver finished in 4:08:25, Fiona Murphy had an excellent run to take first F60 prize in 7:17:07 with Sharon Cousen just behind in 7:17:16.  Thirteen members ran the half marathon with category wins for Mark Crabtree (1st M60) 1:58:31 and Rachael Beaumont (1st F50) 2:13:33.  Simon Gelsthorpe was third M60 in 2:12:49.  Other runners in the half were David Nutton 2:20:45, Judith Cole 2:31:19, Jonathan Wood 2:32:31, Hazel Berrett 2:37:48, Clare Newton 2:40:37, Andrea Ackroyd 2:42:25, Martin Ellis 2:45:08, Margaret Deacon 2:53:58, Jenny St Romaine 3:13:23, Jude Baines 3:21:34.
The Great North Run is always popular with Halifax Harriers members even though the crowds can make fast times hard to come by.  First back for the club was Marc Rocheteau 1:39:30 followed by Tim Pegg 1:52:53, Jazz Sandhu 1:56:08, David Cooper 1:57:54, John Moore 1:59:43, Chris Burrell 2:19:01, Theresa Booth 3:03:24, Susan Pegg 3:23:56.
Ryan Barker took on the challenge of running the Medoc Marathon in France which involves wine tasting at regular intervals along the course.  Running times are of no significance, it's all about the experience.  However, he did complete the distance in 4:24:23.
The most travelled Halifax Harrier was Susan Hall who went to the beautiful capital of Estonia, Tallinn, for the marathon.  Her time of 5:21:30 (third F70) was a club record for the F70 category.  The course twists and turns through the town and even runs through the middle of the zoo.
Back on home soil, April Caulfield was back to winning ways at the Bawtry Forest 11k race with a time of 46:04, whilst Will Stewart ran 44:01.