London And Blackpool Marathons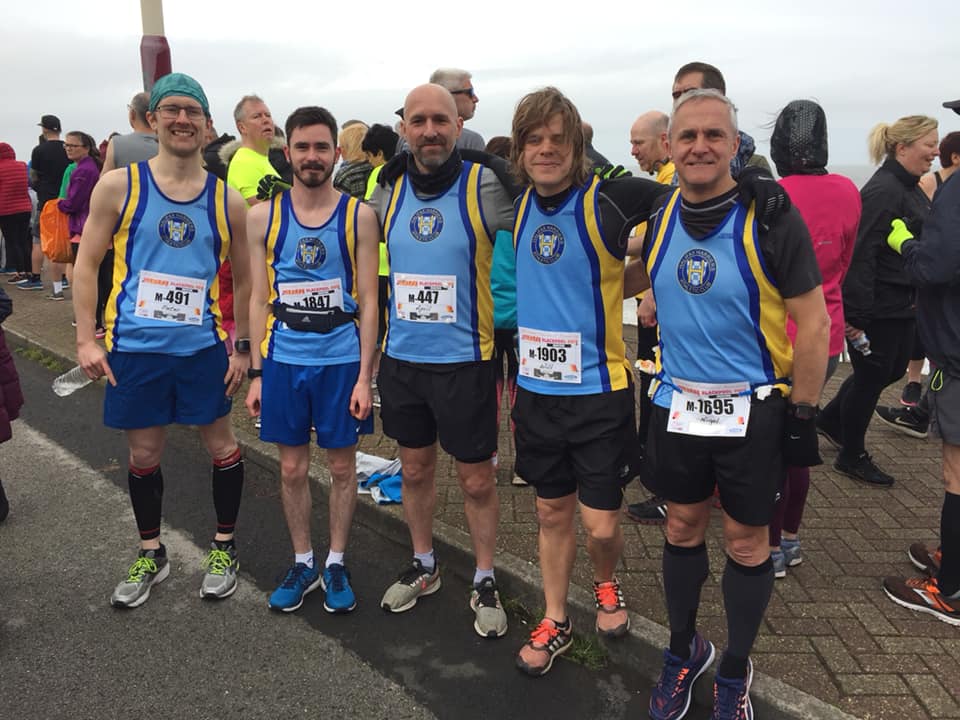 The London Marathon is the one that runners always want to run at least once in their life.  Undoubtedly it is a great spectacle and an amazing experience, but with some runners having to wait an extra hour before they can start, it can be a challenge to run quick times. 
This year Halifax Harriers had five runners at the race.  First back was Angela Clarke in a PB of 3:41:51. Also setting PB's were Martin Ellis 4:28:53 and Samantha Layfield 4:35:26.  David Parrington finished in 4:34:03 and John Moore 4:54:58.
Much nearer home was the Blackpool Marathon, a two lap course on the seafront.  With a much smaller field the runners were well spread out and there could be no excuses for lack of space to run at their own target pace.
As in London, Halifax Harriers had five runners at the race.  Peter Clegg 3:20:48 was first back for the club, closely followed by Will Stewart 3:21:30.  Nigel Rigg had a solid run to finish in 3:42:50, whilst Niall Smith 3:50:24 and Nigel Taylor 3:58:01 both set PB's.
THREE PEAKS FELL RACE
Saturday saw some miserable weather for the Three Peaks Fell Race.  Halifax Harriers trio of runners all finished within a short time of each other.  Ryan Barker was first back in 4:03:48 followed by Steven Sladdin in 4:06:33.  Vet 60 Phil Grimes finished in 4:14:29.
Halifax Harriers Junior Athletes Awards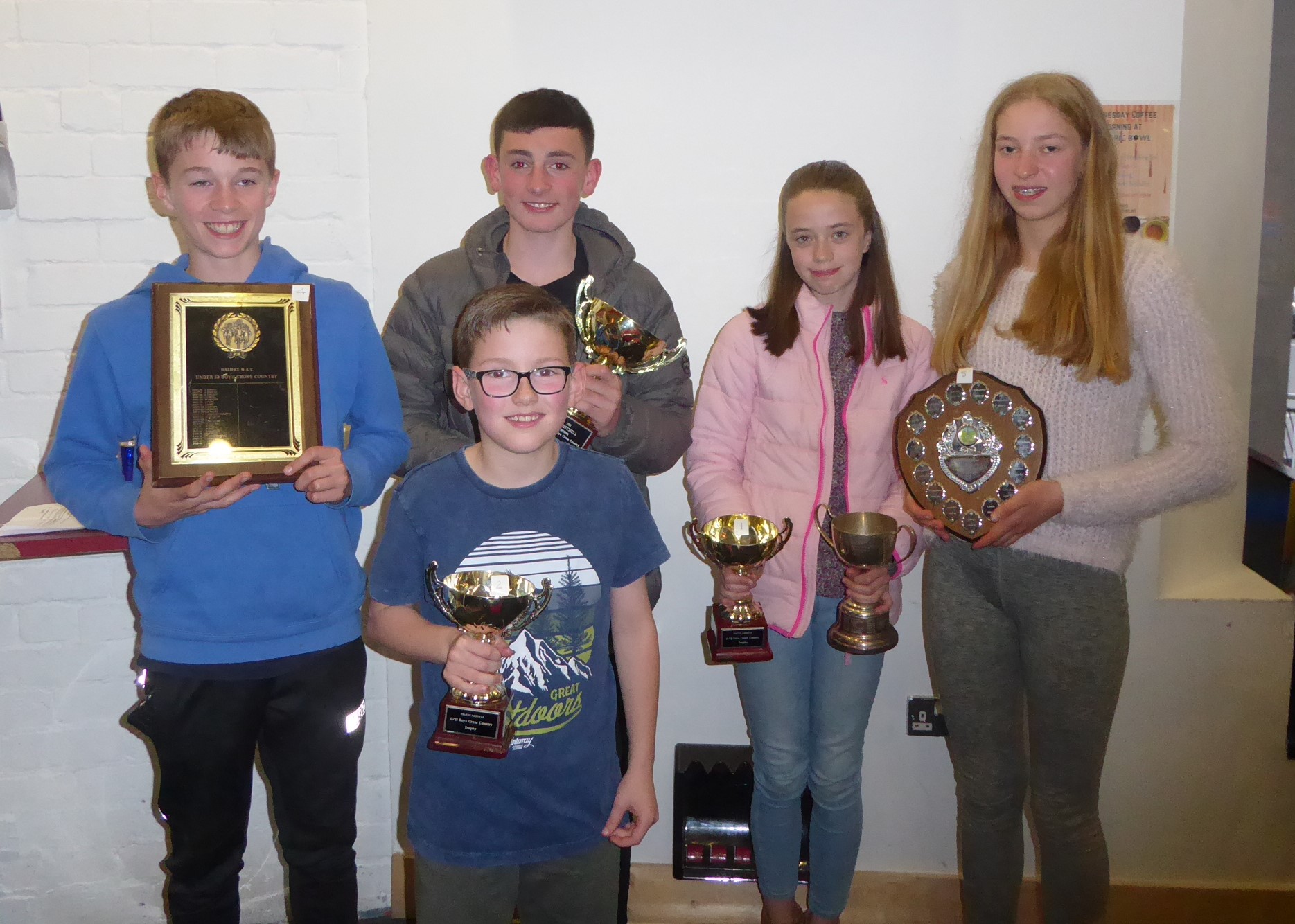 25 junior athletes from Halifax Harriers attended the Awards Presentation at a ten-pin bowling night.  Club President and head coach, Brian Burgin, presented the awards to athletes who had competed with distinction at cross country and in track and field events over the last 12 months.
The cross country winners were Nia Harrison Sargent, Ben Slow, Elise Horner, James Duffy, Verity Clements, James Johnson, Jessica Russell and Max Burgin.
Special awards for the outstanding junior female and male athletes went to Elise Horner and Max Burgin.
Nia Harrison Sargent also won the Lister Horsfall Challenge Cup and Max Burgin the Middle Distance Trophy.
The Maurice Harrop Trophy was awarded to Max Burgin for setting a World Record for a 16 year old athlete at 800m and also winning the European Under 18's 800m in the fastest time by a under 20 year old in the world in 2018.
Salford Success For Halifax Harriers Ladies
The Salford 10k this year was run in warm sunny conditions which the announcer described as the best conditions ever.  Many runners found the temperature too high for their liking with many drop-outs after the first of two laps.  The race from Salford Sports Village is on a relatively flat course with a mixture of paths and roads.
The standard in this race is always very high with 8 men running under 32 minutes and 16 ladies under 40 minutes.
Halifax Harriers ladies were the female vets team winners comprising of Johanna Sutcliffe 38:44 (first F40), Helen Ward 42:37 (third F35) and Katrina Oddy 43:06 (third F50).
Halifax Harriers men were led home by Ben Crowther 34:34 followed by Harry Johnson 37:56 (third MJ) and Michael King 40:08.
Geoff Cumber had a solid run to take the M70 first prize in 44:36, whilst club mate Raymond Hall was second in the M70 age group in 46:58.  Mark Crabtree is coming back to form and was second M60 in 41:05.  Hazel Berrett was third F55 in 48:33.
Other runners for the club were Will Carver 41:51, Jonny Lister 45:39, Keith Lemon 45:45, John Moore 50:24, Stefanie Dickenson 51:29, David Parrington 53:32, Susan Hall 60:59, Monica Gallagher 61:28, Kirsty Carver 63:44.
ACKWORTH HALF MARATHON
At the Ackworth Half Marathon on Bank Holiday Monday, Johanna Sutcliffe certainly shone in the hot conditions as she had an excellent run on this mildly undulating course when she finished as first lady in 1:27:01 just outside her personal best for the distance. Nigel Taylor finished in 1:53:39