Tour Of Norland Moor Trail Race 26 August 2018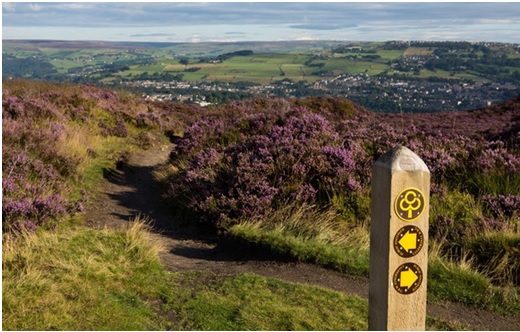 63 runners braved the wind, rain and quite cool conditions to run over Norland Moor and after all the lovely days we have had recently!
The winning time was 35.54 from Rob James of Royton Harriers, followed by Chris Miller from Harrogate Harriers in a time of 36.32 and 3rd man home was Ged Callan from Bingley Harriers in a time of 39.50.
The first lady back was April Caufield from Halifax Harriers in a time of 45.53, followed by Stacey Cleal from Queensbury Running Club 48.13 and 3rd lady Sophie Baxter again from Halifax Harriers in a time of 54.13.
LV40 was Alison Smith of Holmfirth, LV50 was Helen Hudson of Stainland Lions, LV55 Kath Hoyer of FRA, LV65 Sue Exon from Trafford.
MV40 was Breton Holdsworth U/A, MV45 Adam Storer again U/A, MV50 Robin Tuddenham from Todmorden Harriers, MV55 Paul Jeggo from Springfield Harriers, MV60 Steven Melline from Rossendale, MV65 Jan King from Stainland Lions and MV70 Jeff Norman from Altrincham.
Halifax won both the mens (Rob Macdonald, Will Stewart and Tim Baxter) and ladies (April Caufield, Sophie Baxter, and Hazel Berrett) team prizes.
Riverside Half Marathon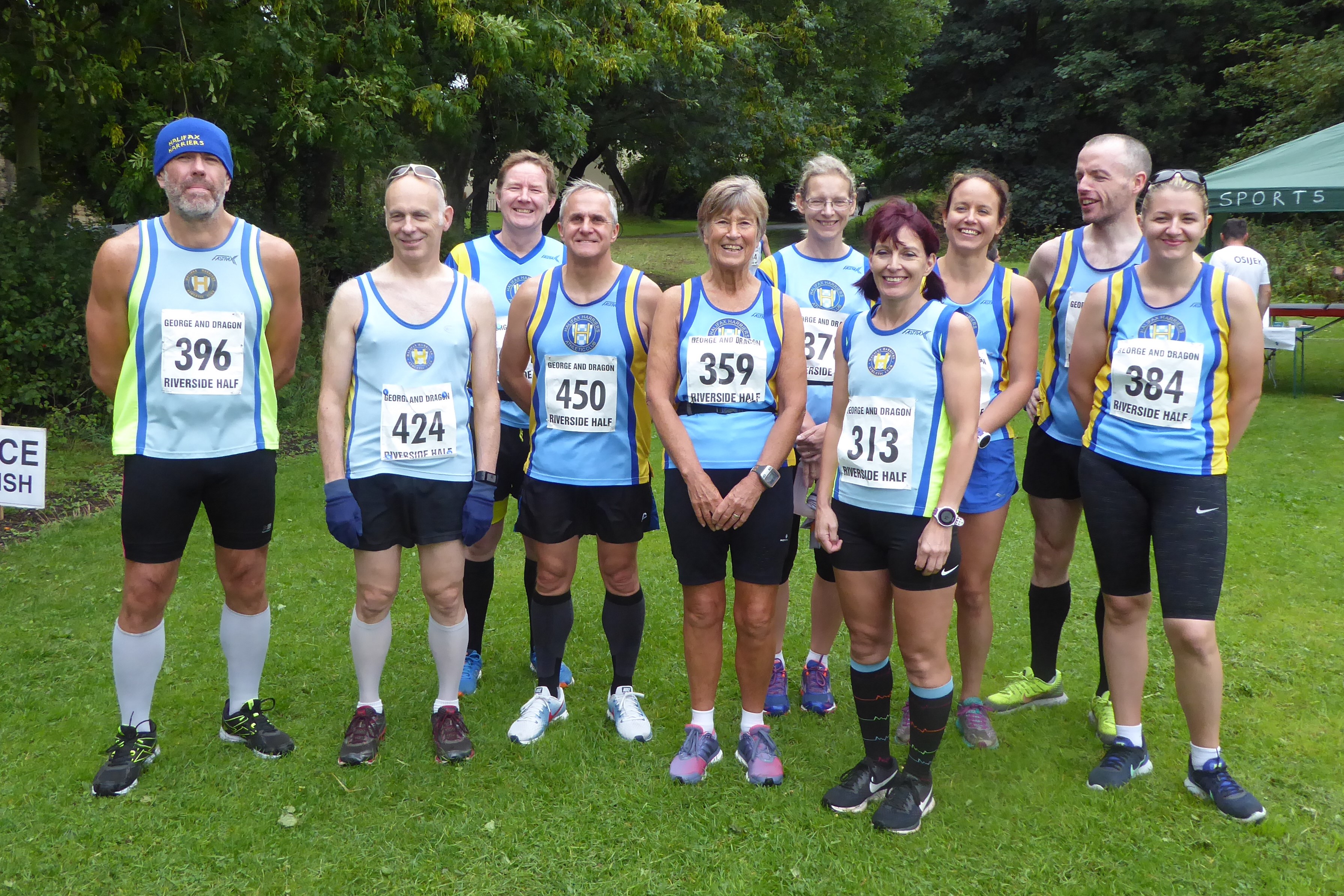 RIVERSIDE HALF MARATHON
Halifax Harriers ladies were the top team at the Riverside Half Marathon which starts and finishes at the newly designed and revamped Lancaster Quay.  The race is mainly run on the Lune Estuary footpaths which follow the River Lune, and is relatively flat.
April Caufield (1:34:55) third lady finisher, Rachael Beaumont (1:39:44) and Sophie Baxter (1:48:31 -PB) were the winning ladies team.
The first three men to finish for Halifax Harriers were Michael King (1:24:49 - PB), Will Stewart (1:31:13) and Marc Rocheteau (1:39:19).
PB's were also set by David Parrington (1:53:26) and Samantha Layfield (1:53:42).
Other runners for the club were:-   Jonny Lister 1:46:13, Nigel Rigg 1:48:05, John Moore 1:58:40, Debbie Kirkbride 2:06:46 and Susan Hall 2:12:42 (1st F65).
Sarah Wins In Halifax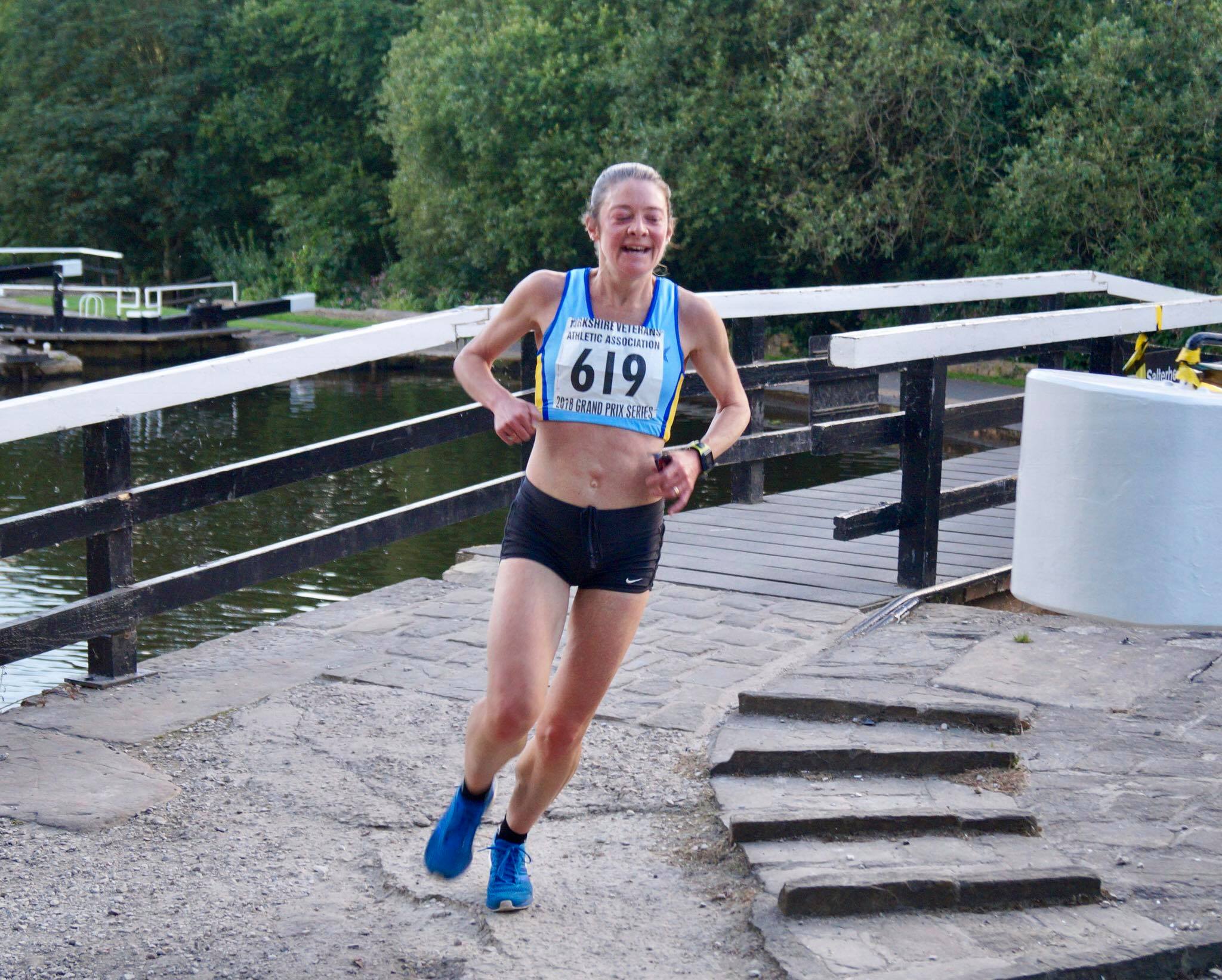 Halifax Harriers hosted the 7th race in the Yorkshire Vets Grand Prix from Spring Hall Athletics Track. 
The 6 mile race starts from the top of the Hebble Trail just below the Athletics Track and takes runners down the trail to Salterhebble canal basin.  It then follows the canal almost to Sowerby Bridge before returning by riverside paths.
The race attracted 236 runners and was won by Will Kerr of Saltaire Striders in 32:56.  Halifax Harriers had the ladies winner in Sarah Cumber 37:23, just over a minute in front of Stainland Lions runner Margaret Beever.
Halifax Harriers men were led home by Michael King 36:33 (11th).  Paul Berry showed good form to finish in 38:25 a few seconds in front of James O'Rourke 38:38.
Other runners for the club were:- David Ingle 39:18, Mark Crabtree 40:46 (1st M60), Geoff Cumber 43:33 (2nd M70).