Max Selected For Manchester International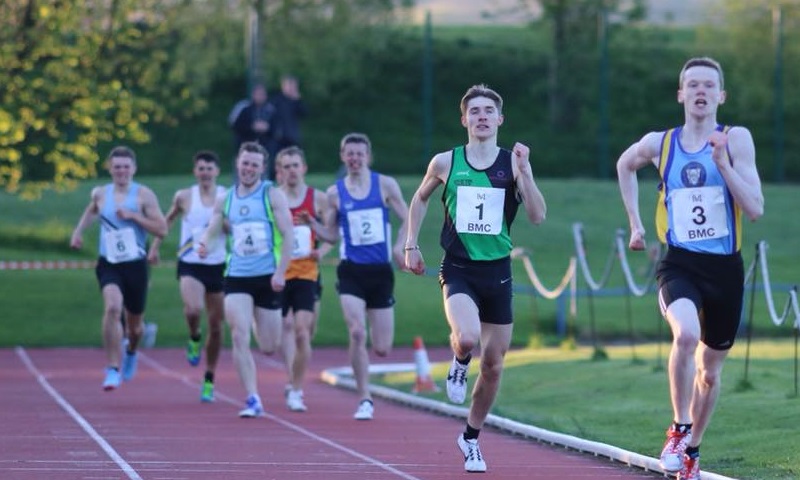 Max Burgin has earned another international call up. This time he has been selected to run as part of a Team GB U20 team at the forthcoming Manchester International event at Sports City on August 15th, where he will line up in the 800m against a quality field of seniors and U20 athletes.
Tickets can be bought from https://events.englandathletics.org/event/manchester-international-athletics/profile
Yadal Division 1 Champions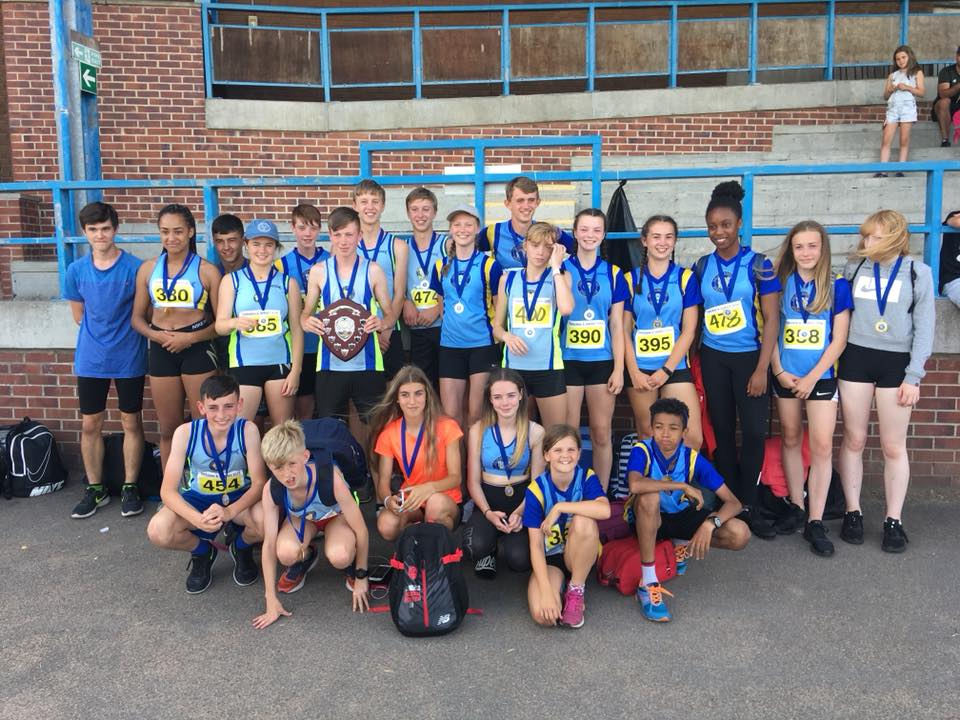 The young athletes from the Halifax Harriers dominated the Yorkshire and District Athletics League this year , taking the division one title and securing a place in the Premiere division for  next season. The competition took place over four meetings the final one taking place in Cudworth, Barnsley last Sunday. Team captain Harry Keighley was presented with the winners shield on his last outing for the junior section. The Harriers would like to thank all the coaches and helpers who made this great achievement possible.
Halifax Ladies 1, 2 And 3 At Brighouse 10k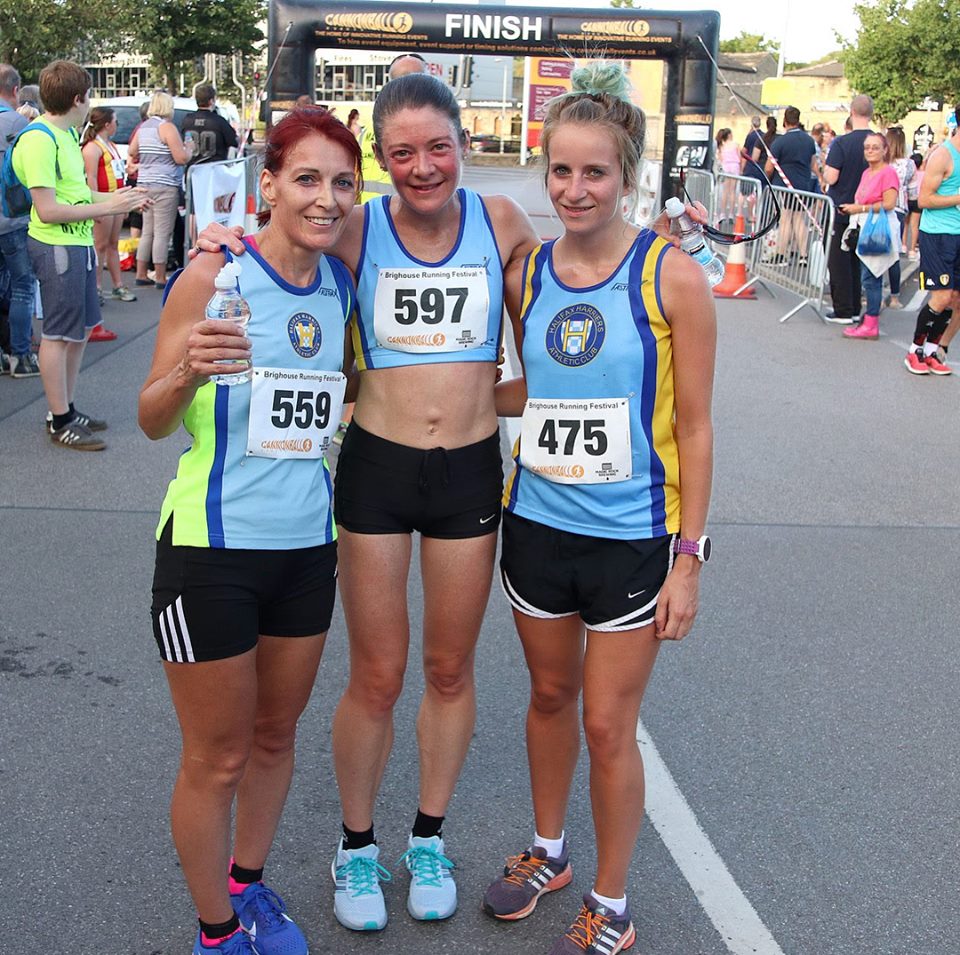 The Brighouse Running Festival was this year moved from it's usual dark and cool October evening slot to a baking hot July evening. The race course starts in Sainsbury's car park and has 3 out and back laps of a fairly flat route. The race was in the Halifax Harriers Race Challenge and the club had 26 out of the 309 finishers in the race. This race is traditionally one for runners achieving Personal Bests but the high temperature saw many runners way off what they would normally expect to achieve on this course. The only Harrier to achieve a PB was Martin Ellis in a time of 51:13. 

The race was won by Under 18 runner, Matthew Hill of Wakefield in a time of 34:14. The first Harrier home was Michael Gaughan in 7th place in a time of 36:40. The Halifax Harriers Ladies once again dominated the race with the first three female finishers and took the Ladies Team Prize. First lady was Sarah Cumber who finished 11th in a time of 38:21. Next was Rachael Beaumont 43:40 and April Caufield in 44:03.
Age group places for the Harriers were Sarah Cumber 1st F45, Michael King 3rd M45, Paul Berry 1st M45, David Ingle 2nd M55, Mark Crabtree 1st M60, Rob MacDonald 3rd M50, Rachael Beaumont 2nd F45, April Caufield 1st FSen, Marc Rocheteau 3rd M55, Geoff Cumber 1st M70, Robert Hick 2nd M60, Harry Brackenridge 1st MU16, Angela Clarke 3rd F45, Deborah Kirkbride 3rd F55, Audra Naylor 1st F50.
Other Halifax Harriers runners were James O'Rourke 40:44, Tom Paget 40:51, Will Stewart 44:26, Keith Lemon 46:45, Wayne Stevens 47:07, Paul Bunker 50:33, John Moore 51:52, Samantha Layfield 53:06 and David Parrington 55:18. Paul Bunker had previously run the 2k and 4k races before taking on the 10k race. 
Bingley Show Trail Race
Two Harriers ran the Bingley Show Trail Race on Saturday 21st July. April Caufield finished 2nd lady and first in her age group in a time of 52:48. Will Stewart finished in a time of 55:28.